First Race report
05-23-10, 01:43 PM
Senior Member
Join Date: Jul 2005
Location: CA
Posts: 305
Likes: 0
Received 0 Likes on 0 Posts
First Race report
---
We ran the 2 hour enduro at Thunderhill yesterday. We used the race as a shakedown.
The car ran flawless all day. Erick took the car out for the warm up session. He got a feel for the track and put some heat in our old Kuhmo's donated by Freddy. Only mishap was on the cool down lap when Erick decided to try the Ivan Stewart line. Overall successful first session on track. Following the session we nut and bolted the car. Everything was tight and ready for the Enduro. Rain came in around noon and lasted an hour. We made the decision to have me start the race. I started at the very back so I could stay out of everyones way and get a few laps without cars around me. I ran for approx 1 hour. It took about 20-30 minutes before I felt comfortable with the line and the car. It's amazing how rusty you become when you haven't raced in 8 years and get thrown back in. By the end of my stint I was able to really start pushing the car, and really slide it around. The car is amazingly wall balanced. It handles better than anything I have ever driven. I managed to get down to a 2:13 which was 7 seconds faster than Ericks warm up. The pitstop was slow, but we weren't really racing. Just getting time on the car and time for us in the car. We took our time and made sure everything was right before sending Erick out. Erick really picked up the pace. He looked really racey and had a great stint. He even managed to pass cars! He was able to get his time down to a 2:11. I was hoping to be within 3 seconds of him for my first time out. I met my personal goal and the team met the goal of getting the car on track with no major problems. In fact we did not have to work on the car at all besides applying decals and a transponder. We could have never done that with the Camaro. It's great to be back racing, especially in a Mazda! ZOOM ZOOM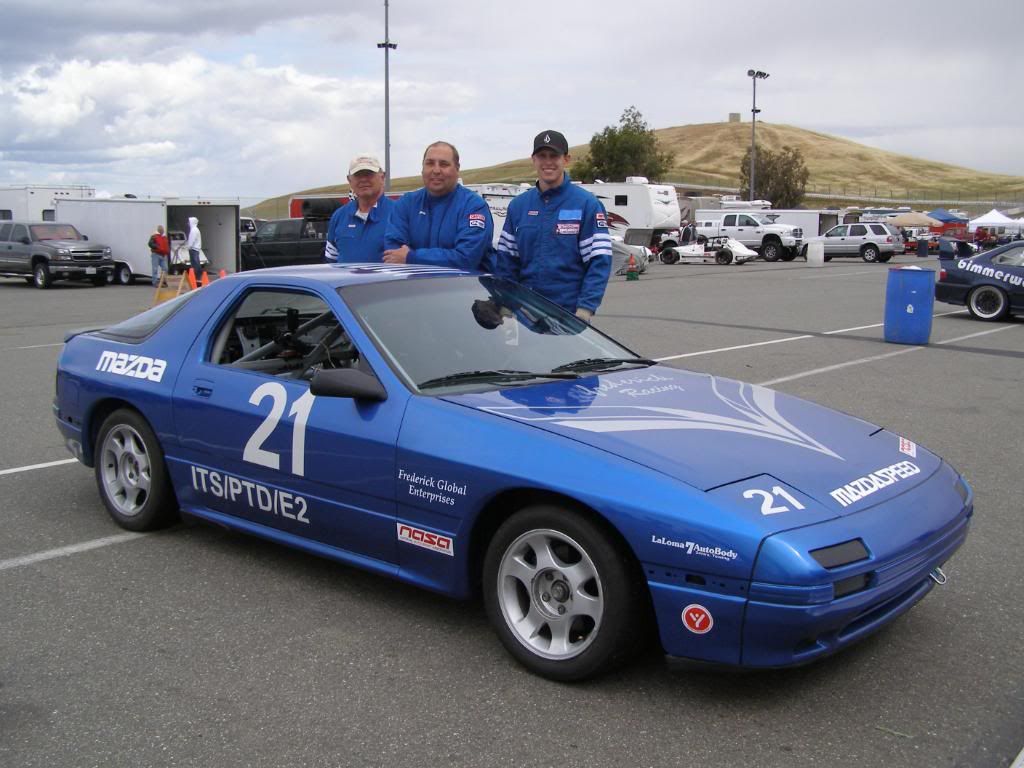 05-24-10, 11:53 AM
Senior Member
Join Date: Jul 2005
Location: CA
Posts: 305
Likes: 0
Received 0 Likes on 0 Posts
We are going to try and focus on the WERC races first, and then sprint races with NASA and SCCA as time and budget permits. Our main goal is to run the 25 hour at the end of the year if all goes smoothly.
05-25-10, 01:30 PM
Senior Member
Join Date: Jul 2005
Location: CA
Posts: 305
Likes: 0
Received 0 Likes on 0 Posts
Thread
Thread Starter
Forum
Replies
Last Post
3rd Generation Specific (1993-2002)