I need a oil restrictor please explain operational difference from -4 to restrictor
10-10-18, 05:25 PM
sdrawkcab

Join Date: Mar 2002
Location: Portland Oregon
Posts: 1,845
Thanks: 0
Thanked 0 Times in 0 Posts
I need a oil restrictor please explain operational difference from -4 to restrictor
---
Looking for a explanation of how it likely effects the system due to the pressure reduction from supply restriction.
The restrictors hole size is ~0.035" 0.9mm
A -4 line is ~0.158" 4.01mm
This is for a GT35/40
How much oil is even required in that center section ? This turbo doesn't rely on this oil for any substantial cooling? It is a water cooled turbo.
Can anyone explain what the volumetric supply change does for the internals if the size of the line is restricted by that much? How does it effect the internals?
Knowing that that turbo is not necessarily designed for this application, how would its intended oil supply differ that it seems to require restriction in this rotary application? Does the REW have particularly high oil supply pressure? Is there some other related factor requiring the restriction?
My drain should be at atmospheric or vacuum, so the drain should be sufficient for that tiny in comparison -4 oil supply.
If it needed that much restriction, why don't they simply come like that with internal restriction?
Does anyone maybe have a better cutaway that will show how the oil is distributed on the inside of the center section?
A small orifice like that restrictor will Always supply a center section with enough oil even at low RPM and low oil pressure? My assumption is that a ballbearing center only needs a film of oil?
How is the oil from the supply line distributed to the bearings specifically? Jetted, dripped, in the path of flow?
Because of the ball bearing construction , what causes this design to typically require the oil supply restriction over a bushing type center section? Is that typically true?
What is the sealing mode from oil bleed through with this GT35/40? I read they are like a piston ring?
I am having trouble understanding where the back pressure and restriction is being developed on my setup.
How does the center section develop enough pressure to push oil through the exhaust side seals? Maybe if I understood the oil flow path better through the center section it would help. Is there internal restriction in the center section despite the large oil exit?
I have a smooth unobstructed full 3/4" clear drain to pan. The turbo oil outlet is maximised.
I have the lower pan and filler neck vented to the turbo intake with 6mm ID line. So it should be under vacuum which increases with RPM... I have tried venting to atmosphere.
On moderate acceleration I can get the puffs of smoke. Presumably higher oil pressure pushing through the turbo seals into the exhaust?
Is this the typical mode of oil leaking causing smoke clouds?
Does the cold side not really have this issue of leaking? Is the cold side of a different sealing design? Or just harder to get the oil into the intake stream causing a noticeable correlation with the smoke?
This is for a GT35/40 on a streetport REW
I am fairly confident (as confident as I can be) that the seals are good on the turbo.
Can I supply any information to help understand this issue in better detail?
Is there a optimal size orifice for the restriction?
Is there perhaps inline adjustable solution?
Are there any disadvantages to restricting the oil that much?
Is there a possibility of wear or damage from restriction?
Can anyone please explain in detail the questions and concerns above from experience?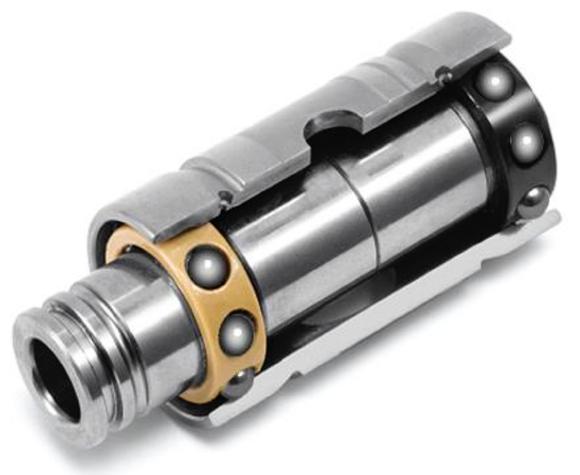 ---
Last edited by rotarypower101; 10-10-18 at

06:23 PM

.
10-28-18, 10:57 PM
sdrawkcab

Join Date: Mar 2002
Location: Portland Oregon
Posts: 1,845
Thanks: 0
Thanked 0 Times in 0 Posts
So I guess I am going to test it for the maximum throughput without causing a blow through condition.
There appears to be a threaded section inside the oil fitting on the GT35R that I am going to try and take advantage of for a clean install.
So I ordered some brass M4 grub screws, and drilled out the core to allow it to be a restricting orifice, and still be able to screw in with a hex wrench.
I have a bag full of brass grub screws, so I can play with a different diameters that could potentially work and maximize the flow rate.
I have a question if anyone has some input.
Was wondering if it was wise to essentially jet the oil into the turbo center section like that?
Would it perhaps be a better solution to restrict the feed further back in the feed line with the restrictor allowing the oil pressure to reduce, and then feeding into the turbo via the larger feed with less force because of the larger diameter of the feed tube.
Is it possible this internal threaded section was inside the oil feed fitting for this specific purpose all along? Seems pretty convenient...
Thread
Thread Starter
Forum
Replies
Last Post
2nd Generation Specific (1986-1992)
2nd Generation Specific (1986-1992)