Cracked brake pad?
03-12-08, 05:15 PM
ArmitageFD3S

Cracked brake pad?
---
Porterfield R4 - I was just checking them out to see what I needed to order and while they have plenty of pad material left, this doesn't look good at all: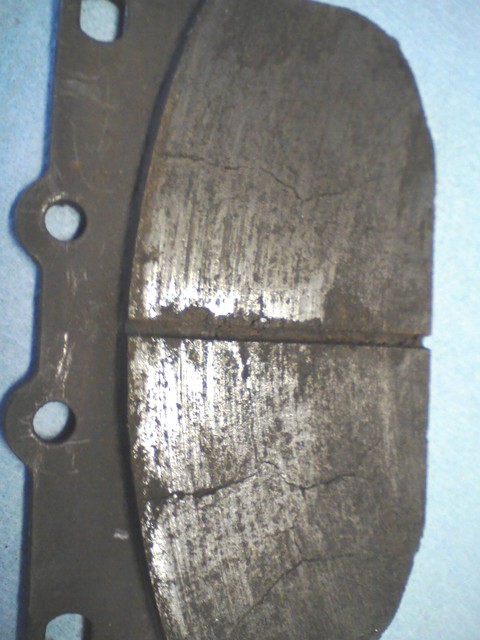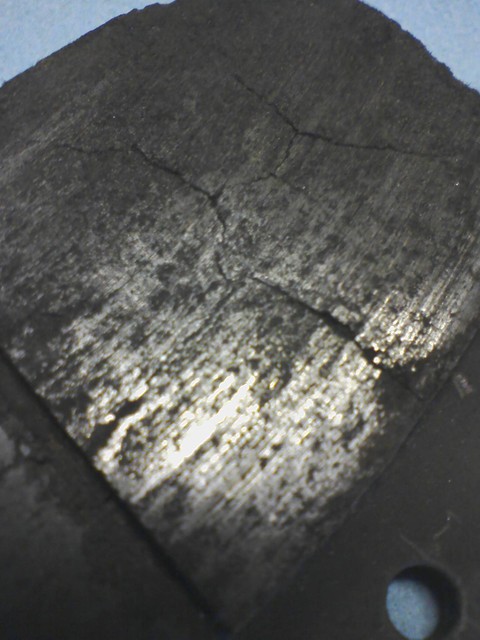 Thoughts? Are they trashed? This disappoints me because I liked these pads otherwise and they've got a fair amount of material left.. Sucks to have to chuck em after only a few lapping days because the are fairly pricey. This is not what I expected with a race pad when using street tires with stock power.
03-12-08, 06:32 PM
GET OFF MY LAWN

Join Date: Feb 2005
Location: Fla.
Posts: 2,838
Likes: 0
Received 0 Likes on 0 Posts
I've run them looking worse than that. When your rotor looks like that, then you worry. Just get a new set and have them ready for a quick brake job at the track if needed.
03-12-08, 07:56 PM
Has been.. hangin' around
Join Date: Mar 2001
Location: Milpitas, CA
Posts: 2,618
Likes: 0
Received 0 Likes on 0 Posts
+1 on running with my pads looking about like that too

and +1 those pads are pretty well done anyway, are you using them as a street pad as well? In my experience race pads wear very quickly cold, but every pad compound is different, my carbotechs last forever, but hey, mine never ever see the street.
PaulC
03-12-08, 08:39 PM
ArmitageFD3S

I don't use them on the street. The top-down pictures don't do justice to the fact that there's at least 1/2 if not 2/3 of the material left on the pad.