Ark's oem minty chaste white build
08-24-17, 02:03 PM
Lives on the Forum


Please post your offset for the Advan GT. I know I asked you on IG but I forgot
08-25-17, 01:52 PM
Rotary Enthusiast

Join Date: Apr 2004
Location: Philly
Posts: 1,066
Thanks: 0
10-12-17, 06:56 PM
Lives on the Forum


10-14-17, 07:03 AM
10-14-17, 08:40 AM
Lives on the Forum


10-17-17, 11:58 PM
Rotary Enthusiast

Join Date: Apr 2004
Location: Philly
Posts: 1,066
Thanks: 0
FInally got the interior back together.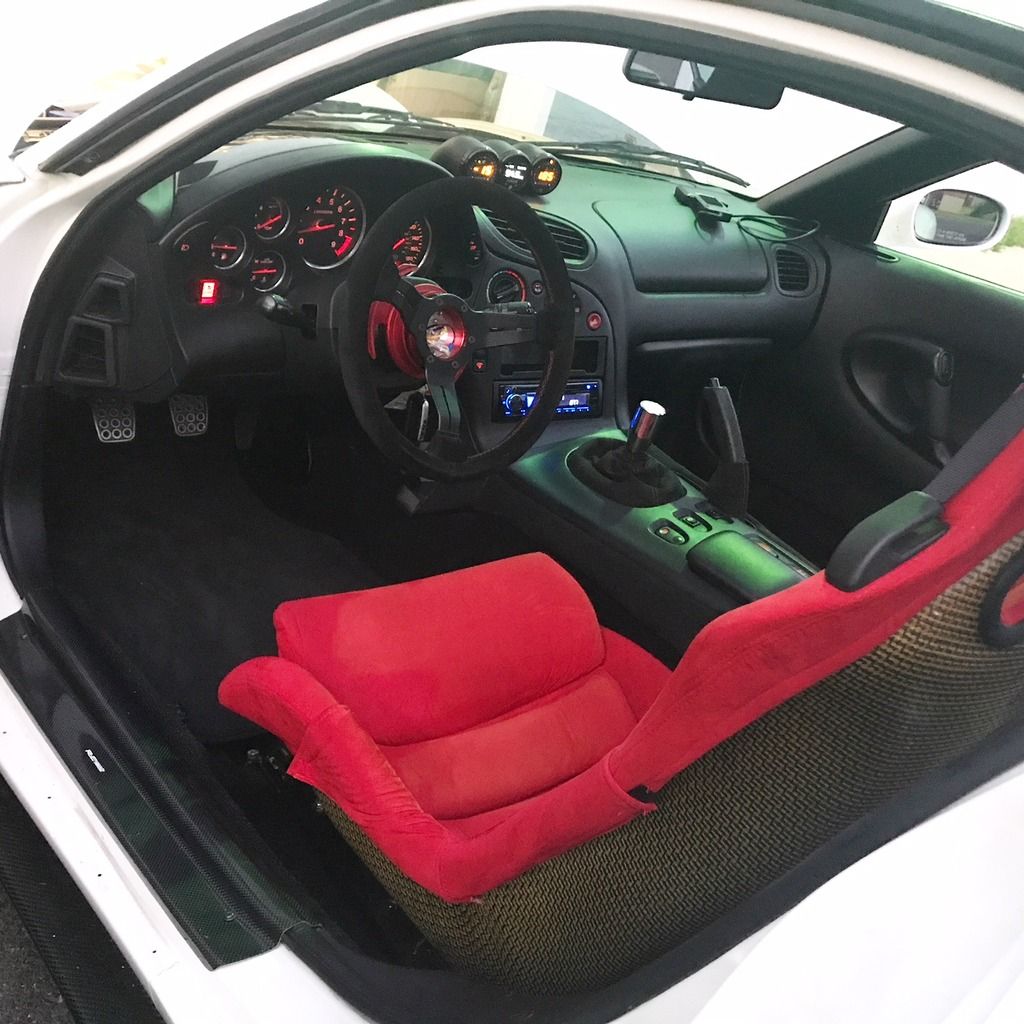 Added the re-amemia carbon fiber door sills, restained the factory carpet, 13b1 aluminum door cups, carbon fiber hood cover, sakebomb footrest
First time out in a few months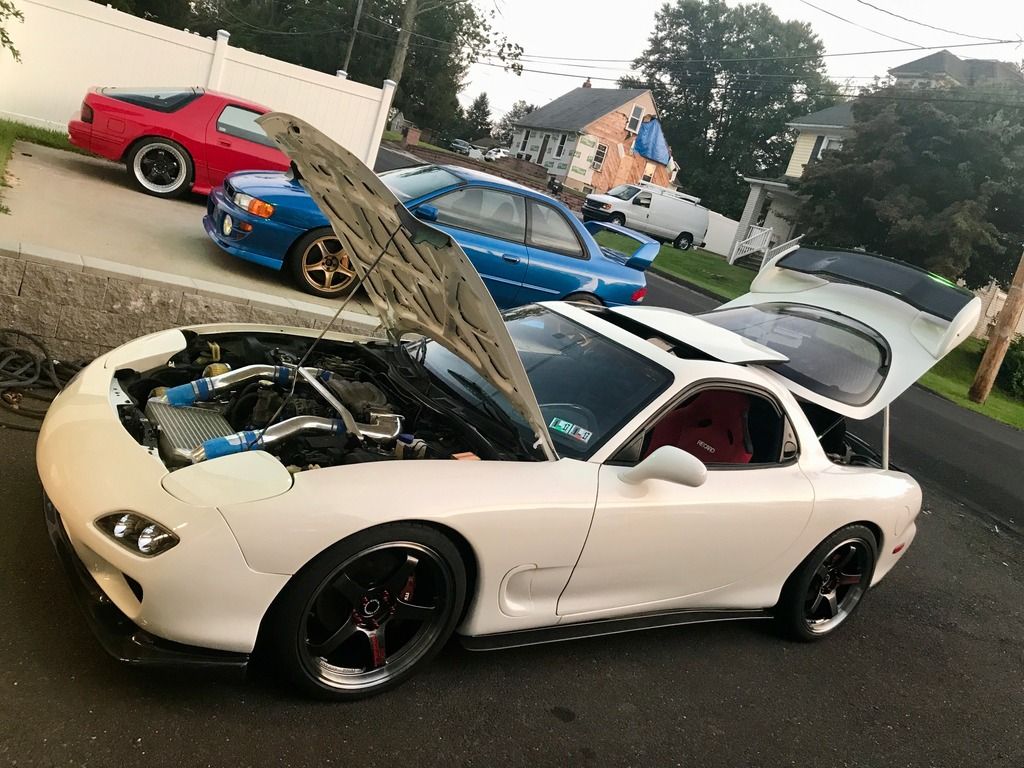 Previous owner had rattle canned the engine bay flat back and it was all chipped and looked like ****.
Used some goo-off and removed the spray paint but the factory paint was all dicked up, tried to touch it up to no avail, ended up masking the bay off and re-spraying the front part of the bay, came out pretty good.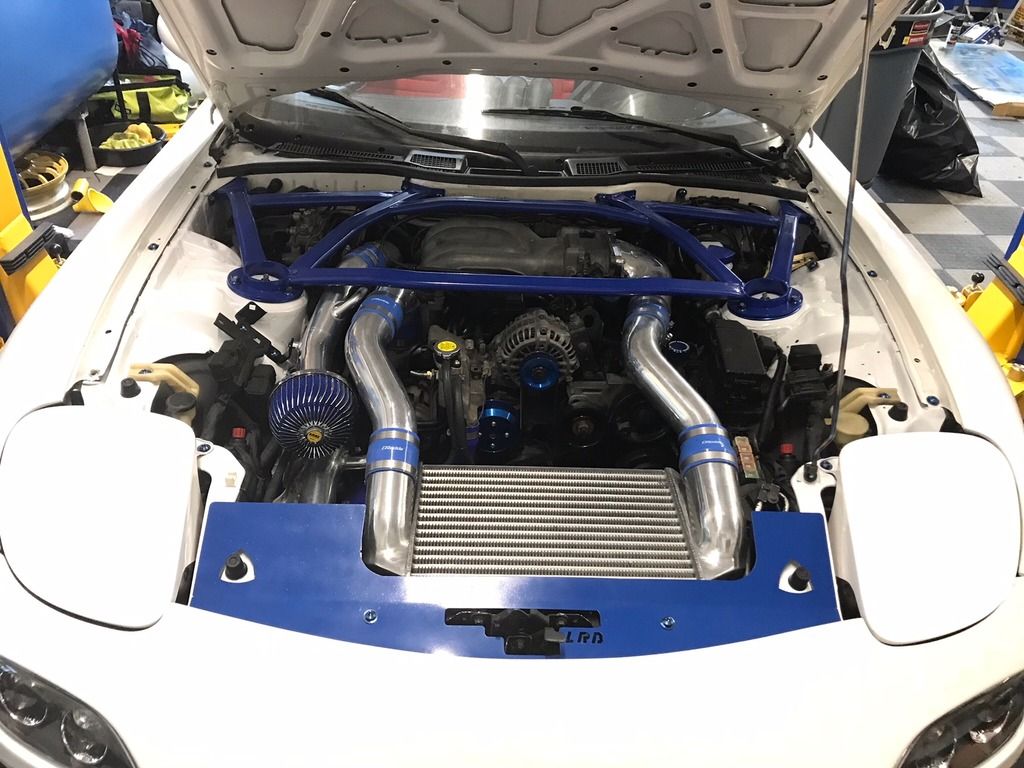 While I was in there added the KTS front strut bar, Supernow strut top plates and powersteering cap, swapped the yellow Greddy intake filters to blue. Trimmed the LRB rad panel around the Vmount and sprayed it to match and finished off the engine bay rice with some blue anodized DressUp bolts.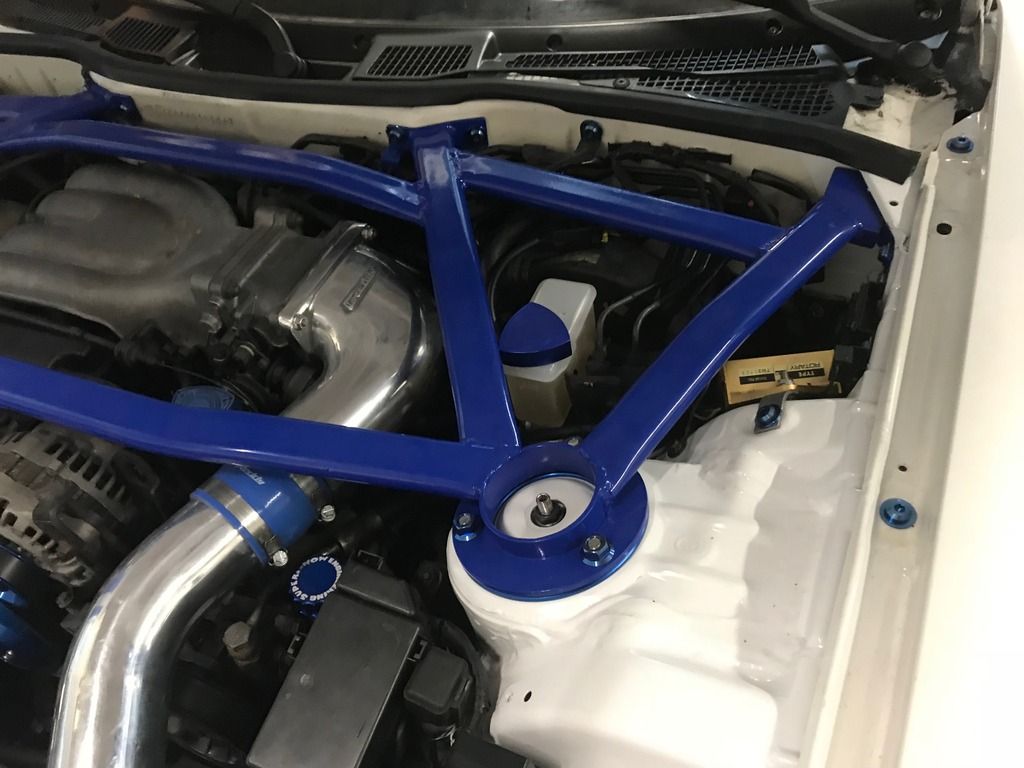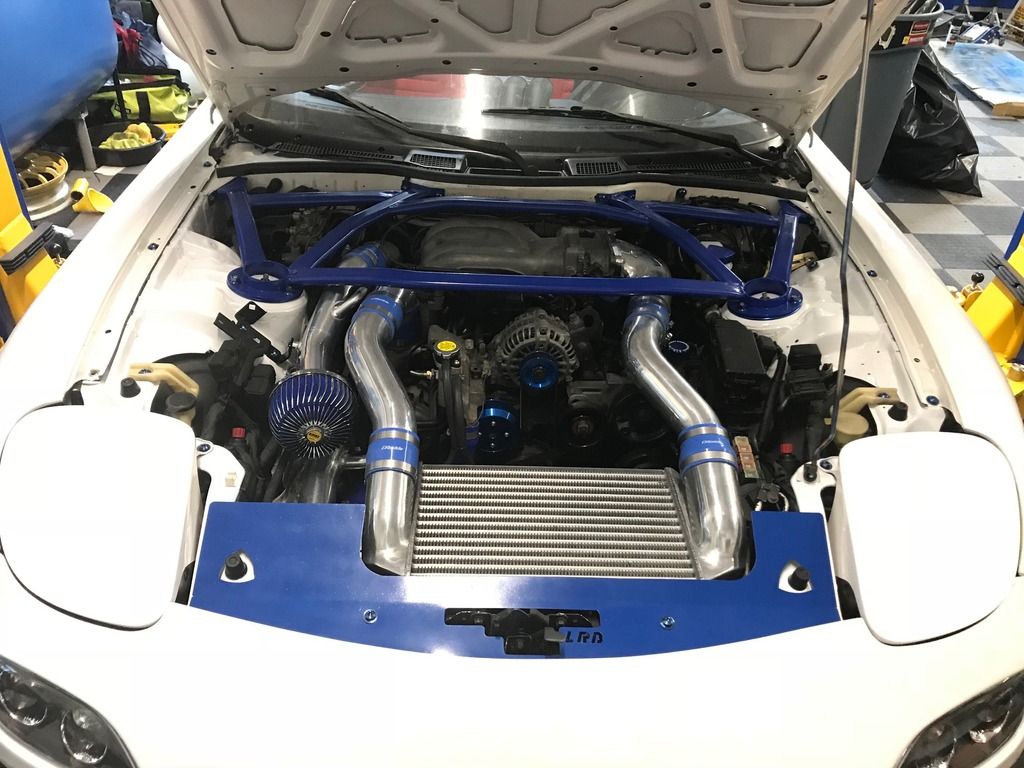 All thats left is to take it to my buddys shop, redo the seat brackets so I fit in the thing lol, double-check the alignment, install the Bonzai diff brace and its done in my eyes. It will be 2 years in November since I bought the car, I've driven it maybe 30 miles total since then so all thats left is to enjoy it and actually drive it, while the FC goes into the garage for suspension and paint.
Thread
Thread Starter
Forum
Replies
Last Post
1st Generation RX-7 (1979-1985) Parts
2nd Generation RX-7 (1986-1992) Parts
3rd Generation Specific (1993-2002)
3rd Generation RX-7 (1993-2002) Parts
Posting Rules
You may not post new threads
You may not post replies
You may not post attachments
You may not edit your posts
---
HTML code is Off
---