Getting rid of beehive on 85
09-18-17, 09:10 AM
Getting rid of beehive on 85
---
Want to start gathering parts for next upgrade to my car. Want to get rid of beehive oil cooler and go to front mounted cooler like the earlier FBs.


What parts do I need to round up and is there a good tutorial on doing this?
09-18-17, 11:12 AM
I will categorized this in to three different approaches.

1. Factory - Get early 1981-1983 factory or 1984-1985 GSL-SE setup. You can use the factory hoses or make your own with -10AN fittings. New factory hoses are no longer available. When using -10AN, you can use Racing Beat's setup or make your own. Making your own is cheaper.

2. Second gen. More fab than choice 1 but not to bad. There is an example here on the forum. You will need to make your own hoses.

3. Custom - I went this route and it was pretty expensive. When going this route, you need to ensure the cooler has an internal thermostat or use an external one.

If I have a choice, I like using the factory first gen style cooler with the internal thermostat. It's up to yop if you weld on -10AN fittings. It does make it a little nicer. I also like using nylon braided hose v.s. stainless braided.
---
Last edited by KansasCityREPU; 09-18-17 at

02:20 PM

.
09-18-17, 11:41 AM
Go with the GSL-SE oil cooler amd lines. It will work with your original radiator and is essentially bolt in. It's a fantastic upgrade over the beehive oil cooler. You'll also need the SE oil filter pedestal and o-rings to complete the conversion.
09-18-17, 12:28 PM
Full Member

Join Date: Sep 2004
Location: Slinger, WI
Posts: 154
Thanks: 0
Thanked 0 Times in 0 Posts
09-18-17, 01:02 PM
My GSL-SE oil cooler cracked so I swapped a beehive in. The plan was to get it repaired but:

a) the beehive worked so darn well, even on a 13B with a turbo, that I decided to keep it

b) real life got in the way and I ended up having to get rid of a bunch of parts, including the SE oil cooler which sat for a few years

c) the rear oil cooler line ended up going to an FD shortblock swapped into an FB, which as you might know, the FD oil pedestal has the banjo bolt connection on it, and the rear iron lacks a threaded fitting at the lower corner. The JC Cosmo rear irons are the same way as they had an auto trans and the starter was flipped so the motor was pointing forward thus had no room for an oil line to hook up down there. I guess Mazda kept it that way for the FD as well.

So don't feel bad about having a beehive. They aren't as bad as their reputation would suggest.
09-18-17, 08:37 PM
Is there any reason not to run both the beehive and FMOC together? Also, to paraphrase Jeff20B, what's wrong with the beehive?

Anyone who doesn't want their beehives can feel free to send them my way.
09-19-17, 10:25 AM
Beehives are less effective at cooling the oil because the best cooling acheived
will be whatever the coolant temperature is at the rear of the block after it has
been heat soaked from the engine.

So the FMOC is a better solution but it costs more and the beehive was invented
to reduce costs. Note that the GSL-SEs and the FC/FD all have external oil coolers.
The beehive is can also be a maintenance issue because of leaks and weakening
the hoses below it causing burst coolant hoses.

Sure folks use the beehive as Jeff notes and they seem ok. If for any reason your
coolant doesn't cool well the effect on the oil cooling will be worse as well.
09-20-17, 05:40 AM
09-20-17, 02:11 PM
Full Member

Join Date: May 2010
Location: England
Posts: 54
Thanks: 0
You really need an uprated cooling system to run a beehive on anything other than a stock engine, especially on turbo cars.... beehives are just heat exchangers that just transfer the heat from the oil into the cooling system which is already marginal on stock FB's.... air cooled oil coolers are the proper job.
I'm running a TII front mounted cooler slung from the round cross tube in front of the rad...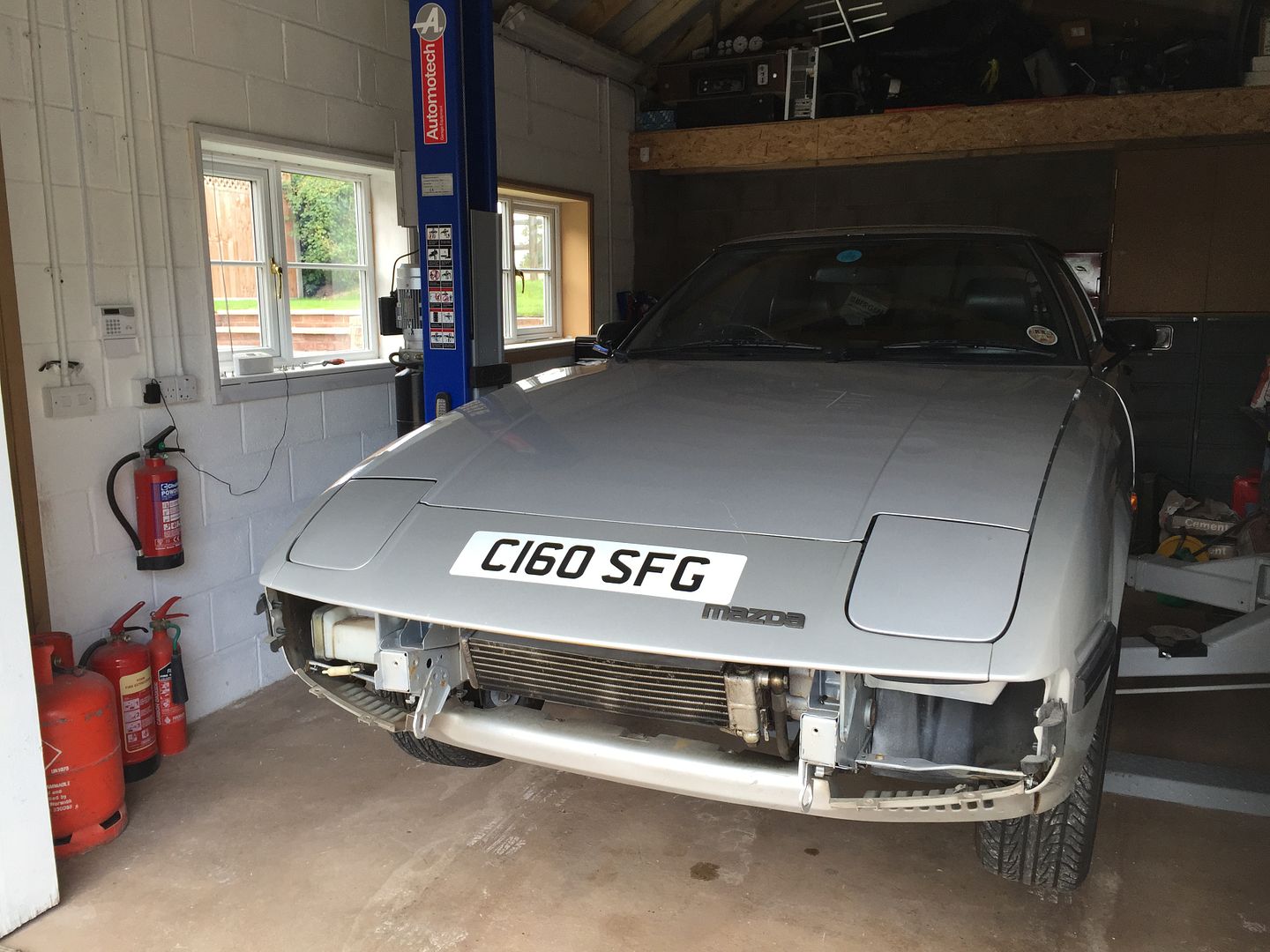 my temps on a 12a Turbo are spot on even after driving it up on the boost for long periods.