Pretty much stock, 226whp - 221 torque
03-28-10, 05:18 PM
Rx2 > FD

Pretty much stock, 226whp - 221 torque
---
The drop off is due to boost dropping off in the upper RPM and causing a break up due to over fueling and water meth mix. Not sure of the AFR or EGT's. Didnt have anything hooked up. I will be going back with a upgraded internal wastegate and maybe an safc to try for 250whp.
Minimal things done...
Stock turbo
Stock motor (never opened, unknown milage)
Stock ECU (chipped by pan-speed, No idea what has been changed???)
Stock top mount intercooler (modified by me)
Home made intake, 2.5"
Home made 3 inch exhaust/DP
Port and polished manifolds and TB by me
1st run: 3rd gear with water/meth
2nd run: 4th gear with water/meth
3rd run: 3rd gear no water meth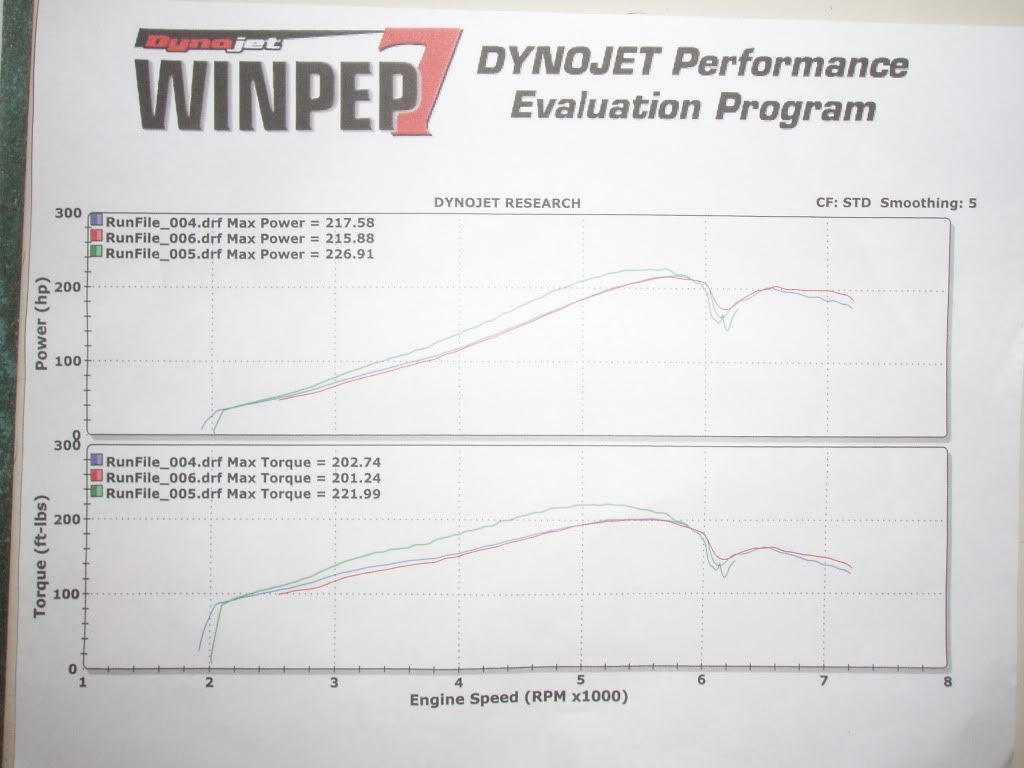 03-28-10, 07:54 PM
Rx2 > FD

03-30-10, 08:32 AM
Rx2 > FD

11psi but dropping off hard after 5500rpm to 6psi. thats the dip in power...

the 226.9 whp run was done it 4th gear, so i think it hit 13-14psi before dropping off also.
Thread
Thread Starter
Forum
Replies
Last Post
New Member RX-7 Technical