10-03-10, 03:19 PM
Displacement Replacement

Join Date: Apr 2007
Location: St. Thomas
Posts: 1,500
Likes: 0
Received 0 Likes on 0 Posts
---
Hey Guys, I got a new personal best
back to back 11.8's.
[email protected]
and
[email protected]
3 mins apart. no burn out
I got off work early and made my first pass at 8:40pm and the second at 8:43, then I waited a bit and the track went to crap, the car would be all over when i left the line.
My Set Up
87 RX-7 TII chassis
S5 TII engine built and ported by me
Pineapple racing Med streetport
RA basic rebuild kit
3mm RA superseals
gsl-se apex springs
74-76 13b solid 3mm cornerseals
S5 hybrid turbo, garrett a/r .60 compressor
adjustable WG actuator 15-16psi
old school greddy fmic
OS Giken twin disk clutch
solid engine and trans mounts
knightsport chipped n374 ecu
AFC-neo
2 550cc primaries 4 550cc secondaries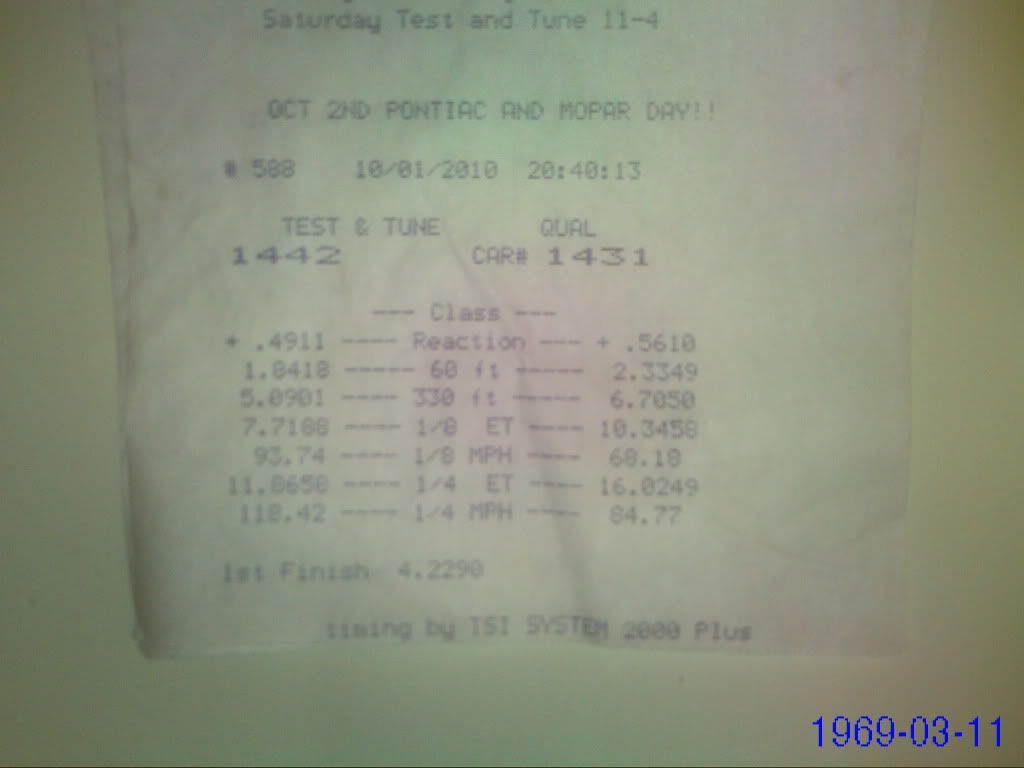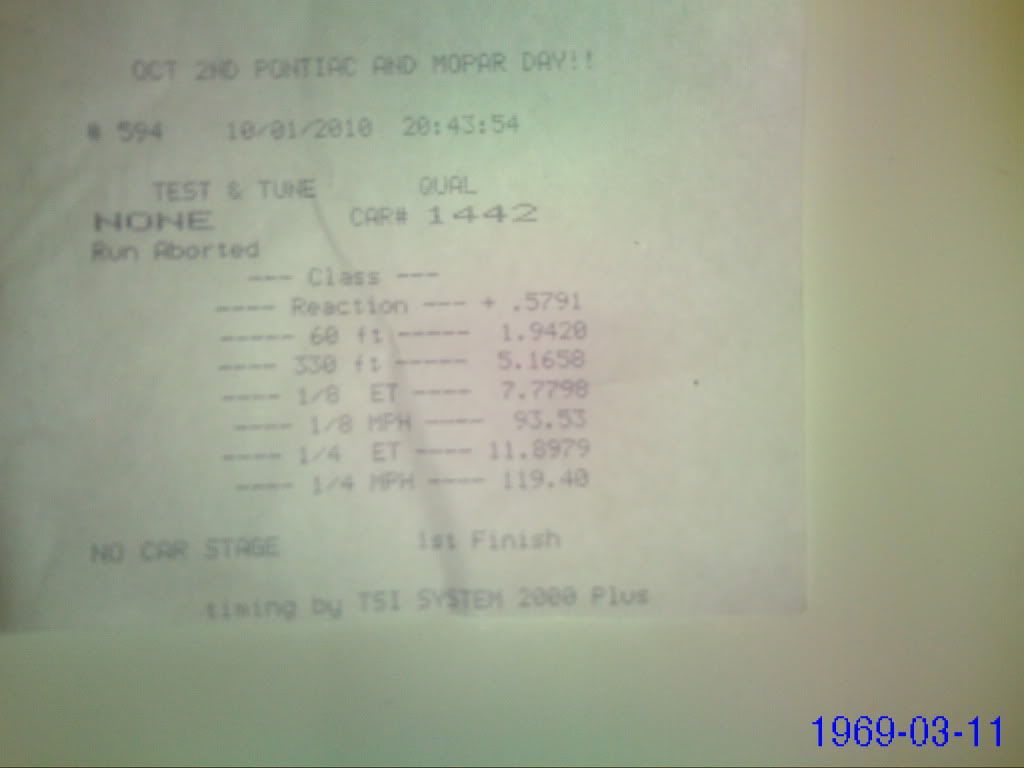 heres some videos from 2 weeks ago, i didnt get any from friday night
http://www.youtube.com/watch?v=larXYF77WaU
http://www.youtube.com/watch?v=_ASKeQp0uKI
10-10-10, 11:39 PM
Displacement Replacement

Join Date: Apr 2007
Location: St. Thomas
Posts: 1,500
Likes: 0
Received 0 Likes on 0 Posts
I used to have a translation of what it had save on my computer but my hard drive crapped out and i lost alot things.
Im pretty sure its for the knightsport hybrid turbo's
It's actually pretty sweet. mapped to atleast 15psi with spark retard, altered fuel and timing maps, fuel/boost cut removed. fuel cut revlimiter removed,spark retard rev limiter at 8000rpm