Help or ideas on trailing arms and ducting air
05-18-12, 04:35 AM
Full Member
Join Date: Feb 2002
Location: Wellington - NZ
Posts: 188
Likes: 0
Received 0 Likes on 0 Posts
Help or ideas on trailing arms and ducting air
---
Hey guys
Couple of questions…
Rear trailing arms - - I've got new ones that are adjustable, anyone got any thoughts on what to do with them? Are they used for caster or wheelbase? When we put the car on the alignment machine it doesn't recognize that there is any adjustment there (because the stock ones don't adjust) so there was no read-out to do anything with. At the moment I've got them set to the same measurement as the stock ones.
Ducting air to me - - the inside of the car is a sweatbox when racing so it's time to get some air into me. Reading the site below it seems that the base of the windscreen is a good place to get air from (like car did when it left the factory) …
http://www.gmecca.com/byorc/dtipsaer...html#NacaDucts
I removed all the heaters/AC etc when I was building the car … so under the dash I can see the box section under the bottom of the windscreen, and it's behind the firewall – I'm thinking of drilling a 3 inch hole and running a pipe from there to direct air at the driver – probably add an inline fan into it for when I'm waiting in pit lane etc ..
Thoughts?
Cheers
Shaun
05-18-12, 04:29 PM
Hi Shaun,
Regarding ducting to the driver, I have seen a NACA in the front corner of the drivers window frame. I have also seen more elaborate scoops as in this corvette.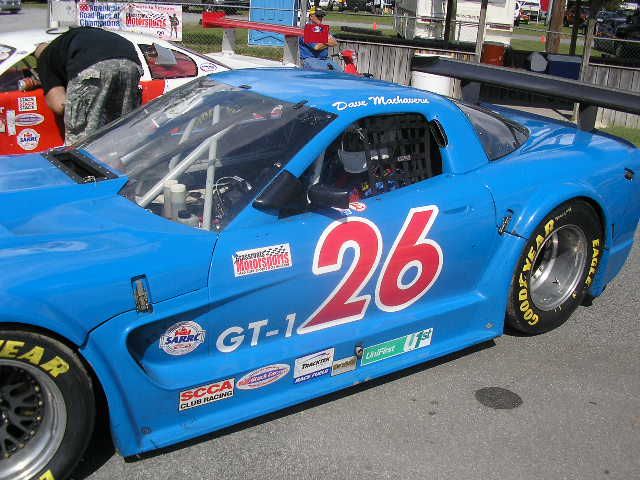 Or this Javelin
Then of course I've seen folks just zip tie a piece of 3" ducting up to the window.
As for ducting from the high pressure zone at the base of the windshield directly into the car, I would be very cautious because you could very easily bring an engine fire right into the cockpit.
Guy
05-18-12, 06:36 PM
SCCAEP

Join Date: Dec 2006
Location: Dallas
Posts: 1,080
Likes: 0
Received 0 Likes on 0 Posts
If you don't already have a driver cooling system such as a Cool Shirt, that will help more than any ducting will. You can easily make your own Cool Shirt system and save a good amount of money, or of course just buy one off the shelf. Lots of threads on the internet on how to make your own if you need some direction, I've made two myself.
05-19-12, 03:26 AM
Full Member
Join Date: Feb 2002
Location: Wellington - NZ
Posts: 188
Likes: 0
Received 0 Likes on 0 Posts
" I would be very cautious because you could very easily bring an engine fire right into the cockpit."

Thanks - good photo of the vette, and agree on the risk of fire ... it's why I'm hesitant
05-19-12, 08:37 AM
SCCAEP

Join Date: Dec 2006
Location: Dallas
Posts: 1,080
Likes: 0
Received 0 Likes on 0 Posts
Thread
Thread Starter
Forum
Replies
Last Post