gauge setup
04-16-05, 03:41 PM
Senior Member

Join Date: Dec 2003
Location: LI
Posts: 444
Likes: 0
Received 0 Likes on 0 Posts
gauge setup
---
im not sure if this is the best section for this but...
I am doing a 20b in a miata....slow but it's happening
Im looking at 2 systems to use
Racepak 250 dssr or stack ST8130
I need an speedo to work with my 20b and my MPH needs the ability to be recalabrated due to the ford 373 rear gear that i have in the car. Might change from time to time too (not a one time calabration thing).
racepak...?
anyone purchace one??? does it come w/ the sensors? for approx 700.oo i am doubtful. The stack gauge/display seems to have two things up on the racepak. reads fuel pressure and has an odometer.
both have:
speedo
tach/rpm
oil pressure
water temp
oil temp
volts/battery
fuel level
Stack Dash display...? anyone? I have found the st8130 for 1298.oo
from what i read it includes sensors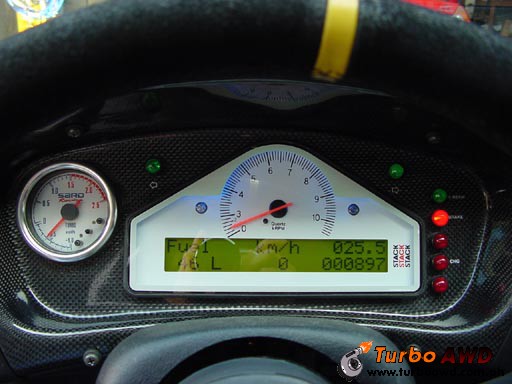 feedback please
also ... anyone know of issues using these w/ a microtech ltx12s
Thread
Thread Starter
Forum
Replies
Last Post
1st Generation Specific (1979-1985)
2nd Generation Specific (1986-1992)