External oil feed + solid dowel = engine sweating oil ??? with PICS
04-04-17, 02:22 AM
Full Member
Join Date: Feb 2013
Location: France
Posts: 93
Likes: 0
Liked 0 Times in 0 Posts
External oil feed + solid dowel = engine sweating oil ??? with PICS
---
Hi everybody,
Engine is a 13b PP made out of FD housings and S4 turbo plates.
Since i rev it to 9500, I went with external oil lines : AN10 out of the front plate, to oil rad to external oil filter, to a Y-block to two AN8 lines to front and rear bearings.
I built the engine with 2 long solid dowel pins that go through the whole engine.
I used a MFR oil pressure regulator on rear plate and removed and blocked off the front plate regulator.
I got 9 bar of pressure above 2500rpm and 4-5 bar at idle when hot.
Rear plate oil fitting :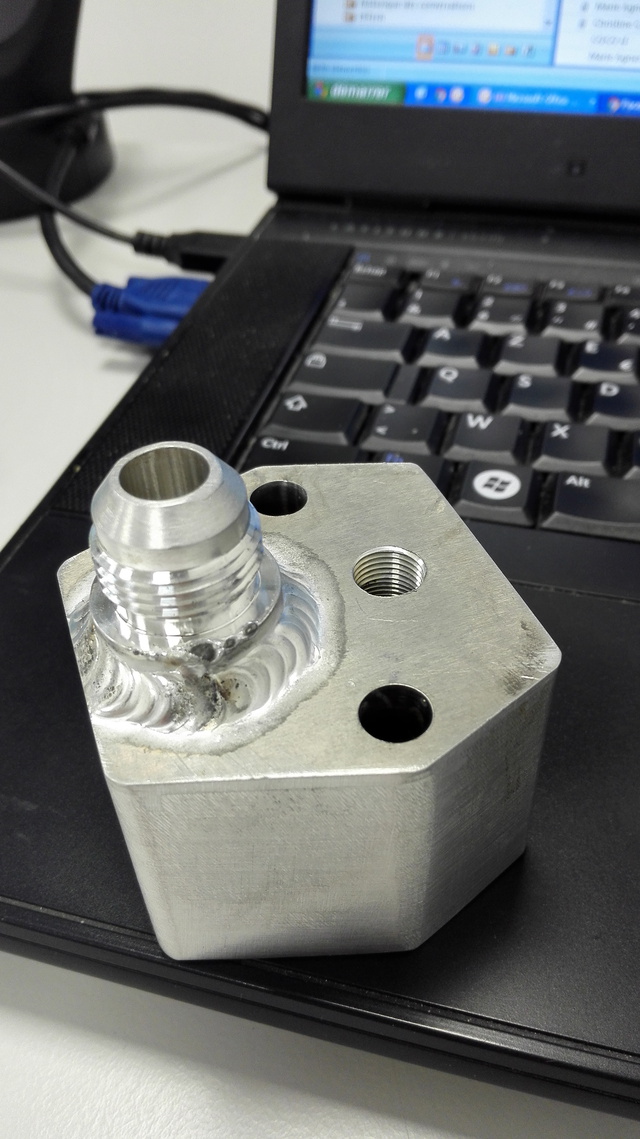 Plumbing :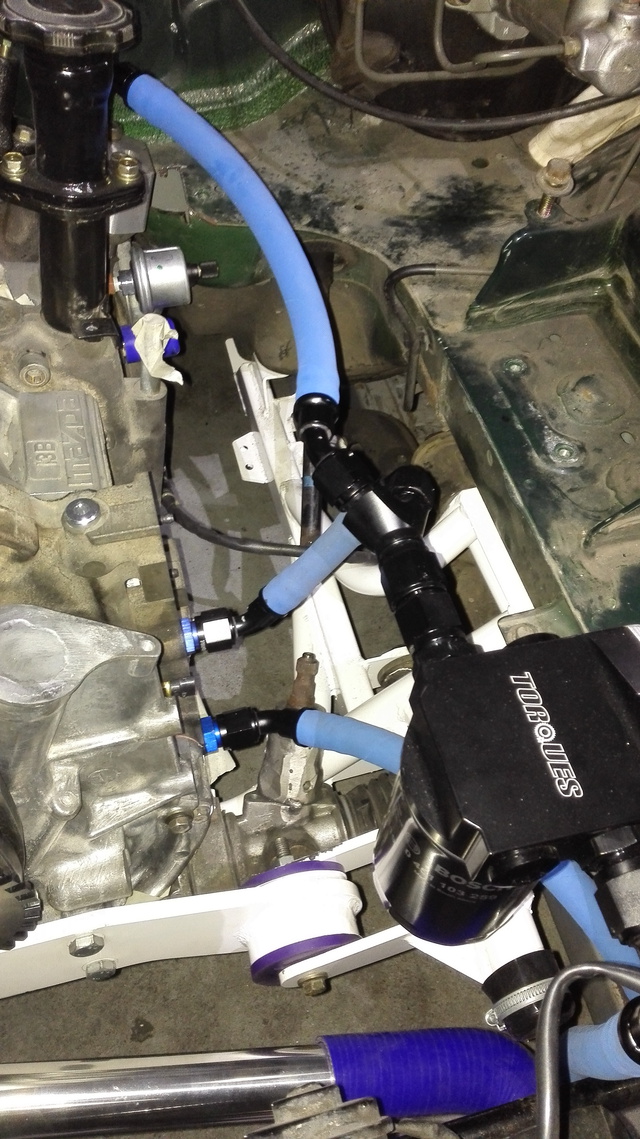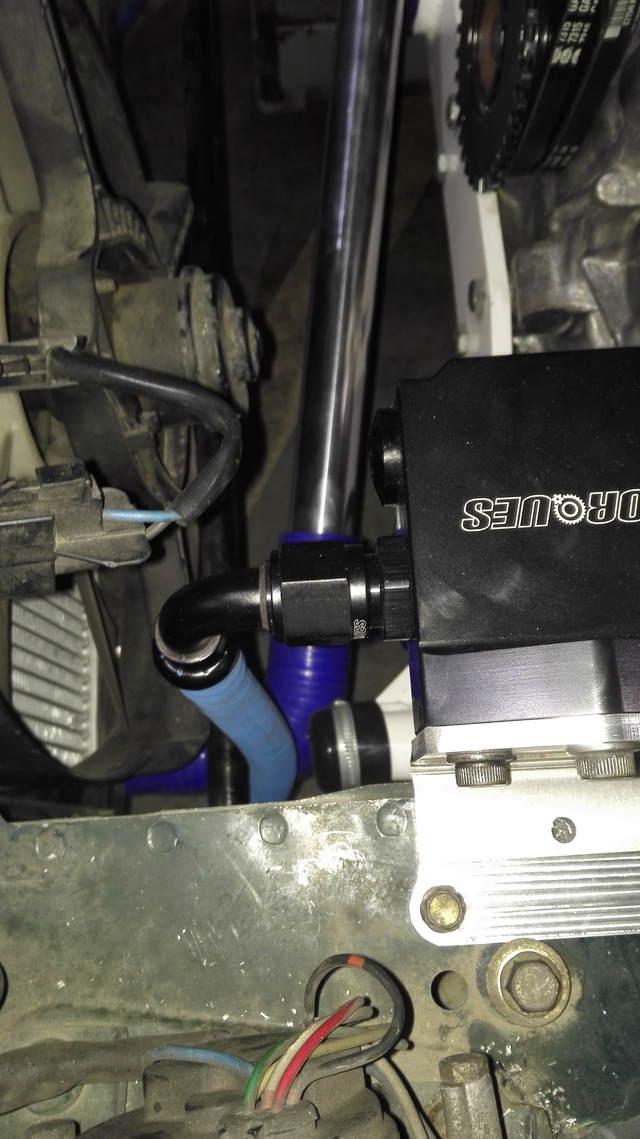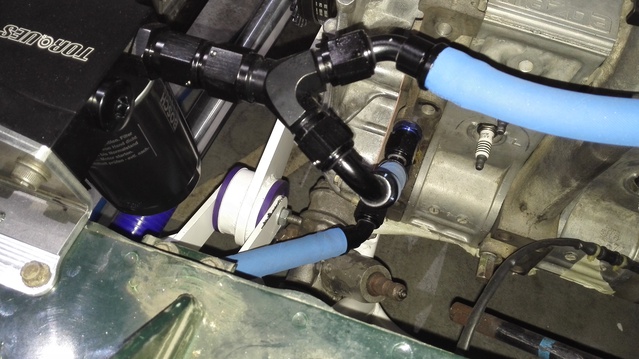 Now : my engine is sweating oil between rear rotor housing and rear plate. Like all around the housing. And when i say sweating i mean a puddle of oil if left idling for more than 2 minutes with oil at 80°C.
I tested the rear plate for external visible crack with a revealing spray : no cracks.
I changed the O-rings on the pedestal.
I changed the rear mean seal and oring from an RX8 model (sold in standard with Atkins kits) to an RX7 10mm thick model, just in case.
I even added an oil pan brace on top of a paste/paper gasket/paste seal.
Engine has 2000km since rebuild and I can't go on track days anymore since i make a mess of oil everytime.
What could be the problem ? What do you guys reckon ?
Cheers
Max
04-04-17, 12:08 PM
Full Member
Join Date: Feb 2013
Location: France
Posts: 93
Likes: 0
Liked 0 Times in 0 Posts
That's what i thought in the end but how ? It was mounted the proper way. Is 9 bar too much of pressure for the oring ?
I thought of going back to 2 oem shalow upper dowel pins but it wouldn't change a thing in terms of pressure seen by the housing.
04-05-17, 09:24 AM
Spin 2 Win

Join Date: Jul 2013
Location: Iowa
Posts: 271
Likes: 0
O-rings are amazing and cheap when working properly but they are extremely easy to damage or get contamination on them causing leaks. O-rings are easily the biggest quality issue we have where I work but they are really hard to replace because of how well they work when installed correctly and cleanly and how cheap they are.