NGR Performance Type-s BOV
09-30-09, 12:48 AM
Bustin' Nuts
NGR Performance Type-s BOV
---
hi i just thought i would share my experiences with a NGR Type-s BOV.
it is identical to a Greddy Type-s except without the leaking due to a better designed diaphragm.
now i currently have this installed on my FD and it is a great product, sounds great, and is even pretty cheap ($100 shipped)
i dont have any videos yet due to a crappy camera but i do have some pics, i may have a video later this week (ignore how i have my flange setup)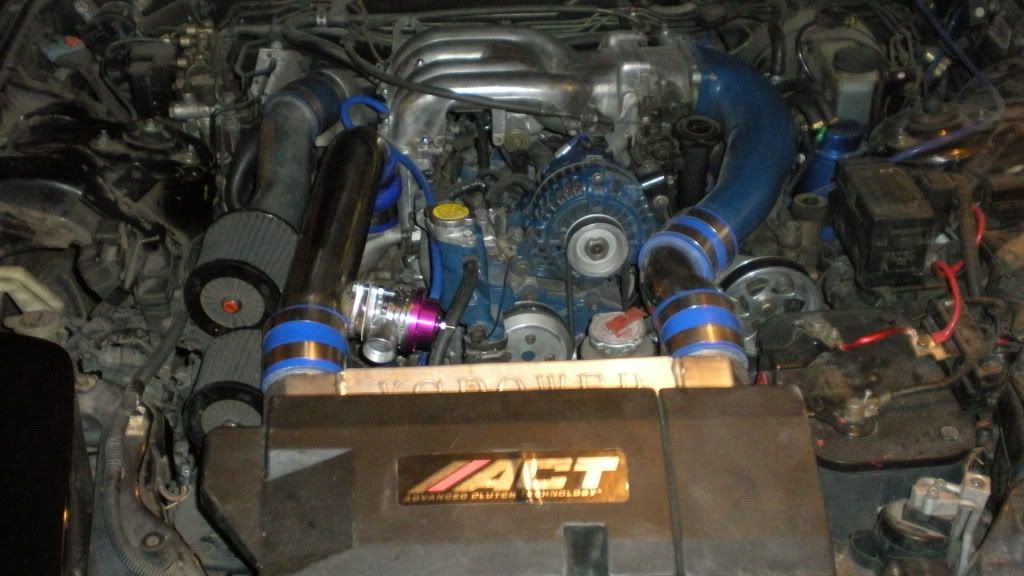 here is their youtube channel, i know it mostly DSMs but it sounds the same on my FD
http://www.youtube.com/user/ngrperformance
you can order them directly using paypal and their e-mail,
[email protected]
their site isnt up yet so they cant sell them that way, but once it goes up they will have to raise the cost a bit, so now is the time to get them..
if you have any questions, please feel free to ask, also please avoid and stupid comments
09-30-09, 01:23 AM
Formerly widebodyseven
Join Date: Jul 2009
Location: Garage
Posts: 1,801
Thanks: 0
Thanked 0 Times in 0 Posts
That video is funny
The music made it sound like that car is super special with a bov lol
But to me isnt this just like a greddy knock off
Alot of company sells them for cheap
09-30-09, 12:36 PM
Bustin' Nuts
its not a knock off in any way, it is actually better than the original greddy. i didnt even need to adjust mine, it was perfect the way it was shipped.

the reason its cheaper is that is close to the cost it takes to make it, they dont have to add on to the price to fund advertising like greddy.

this is, in every way, better than all the knock offs and even the original type-s