What?
09-08-15, 12:11 PM
Senior Member

Join Date: Mar 2014
Location: Arizona
Posts: 329
Likes: 0
Received 0 Likes on 0 Posts
What?
---
1990 Mazda RX-7 INFINI 2 seater (rare collectible JDM limited edition)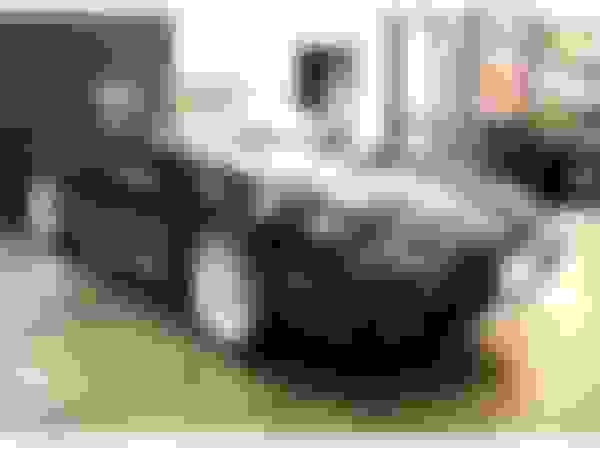 When was the last time you saw such a clean Infini S5? I'm not even sure how it's physically possible for something that's 25 years old to be this clean. Them Japanese yo.
WHY AM I BROKE DAMMIT?!
(Not advertising, just a fellow 7 owner forwarded me this and I nearly creamed myself. Anyone with the money to claim this beaut?)
09-13-15, 09:34 AM
Sharp Claws



Join Date: Oct 2003
Location: Central Florida
Posts: 5,135
Likes: 0
looks like a scam to me, but hey what do i know? right?

they made up some BS about 25 year old vehicles being compliant, because that's news to me(it used to be 50 years, somehow magically that number halved? hell, most states still are trying to get 25+ year old vehicles off the road vs adding more...). add in that with shipping the car should be selling for a bit more than that, not including fees to get it legal if it were even possible.

those pictures don't appear to be from anywhere in the US, so where is the current pictures of the car?

you know people will spend an hour to try and lure people into a scam, i mean even if they only require a couple grand for a deposit that is quite a chunk of change for even some retard to lose for a little bit of typing and posting random pictures.


i guess what i'm trying to say is: quit dreaming, because it's just an illusion anyways. i mean really, where in the **** in phoenix has a showroom for rotaries like that? why in the **** would an importer import that car TO phoenix? think about it and do all the math in your head. the price was well thought out to lure some dipshit in who could just barely afford such a thing, teasingly just good enough of a deal to tickle your wallet of everything you have.

it's sad that these cumstains are still around, mucking up the gene pool with this ****. be nice if someone would just pull a **** war camp on these asshats and rid the world of them already.
---
Last edited by RotaryEvolution; 09-13-15 at

09:43 AM

.
10-01-15, 01:26 AM
Senior Member

Join Date: Mar 2014
Location: Arizona
Posts: 329
Likes: 0
Received 0 Likes on 0 Posts
Wow, alright, didn't think this would **** people off. I get it, it could be a scam. I've dealt with my fair share of scammers before, like some genius trying to get me to wire him money for an R1 listed in LA, but "stored in Greece". Skepticism is healthy, but the rage is a little overboard, just saying.

25 years is now how old vehicles have to be before they can be imported. I've never heard the 50 year rule, so I've no idea where that came from. There's been a number of high profile importations of 1989-1990 vehicles, mostly the otherwise non-US compliant Nissan Skylines which are cropping up around the States. Doug DeMuro's R32 GT-R is a well documented example of this, and I know there's a silver R32 GT-R and blue GTS-T that made it to Arizona.

As for vehicles being brought in from a different location, it's not that surprising. Recently, I helped a friend buy a very clean, all original 1983 FB GS from a small private dealer that specialized in importing and exporting novelty cars. The vehicle was brought over from California, and still had its original pink slip and plates; you know, the ones that started with "2", which they last used in the 80s. Granted, it wasn't so weird since the vehicle was already brought over to where we were so we could look at it, but the practice is not all that uncommon. The same dude now has a 70s Celica with an F20 swap also brought over from California for sale, and owns a C5 ZR1, Racing Dynamics R48 E39, and quite a few M3s of various years.

Random digression, but $12,500 is kinda hefty for a scammer to list, but I suppose this is a pointless detail to argue about.

I've lived in Phoenix long enough to know there's jack **** for businesses specializing in rotaries here since AZRR closed, so obviously it'd have to be brought over from somewhere. As for the AZ listing, who knows? I know I've seen my fair share of people posting across regions for classifieds out of state, like in New Mexico or Nevada. In fact, RotaryEvolution, wasn't that you that was clearing out your spare parts in your shop before you moved? I saw the listing in the Phoenix classifieds, even though your shop was located in Las Vegas if I remember correctly.

And lastly, I'm just excited that there are clean examples of our cars still out there. It's painfully obvious that the previous owners of my car didn't take care of her, and I've spent the last year chasing down problem after problem because of their negligence. Seeing an FC that hasn't been abused like so many are just feels like you've caught a unicorn out in the wild.

Chill man. And welcome back from the dead. Haven't seen you on the forum for a while.