Help me figure out this turbo.
02-22-10, 10:25 PM
Rotary Enthusiast
Join Date: Jul 2008
Location: Cedar Rapids IA
Posts: 750
Likes: 0
Liked 0 Times in 0 Posts
Help me figure out this turbo.
---
So i bought a turbo from a friend that was in a financial crisis. It came from PR and had all its stamps removed but 1 on the center housing.
I don't know much about how to figure out what they are so i posted this pics to see what you guys think. Its a big guy and seems to be a badass turbo too.
I was told it was in a 20b repu truck that only ran once or so w.e.. I was gonna get the specs from guy but never got them. LMK what you guys really think its worth or what it really is.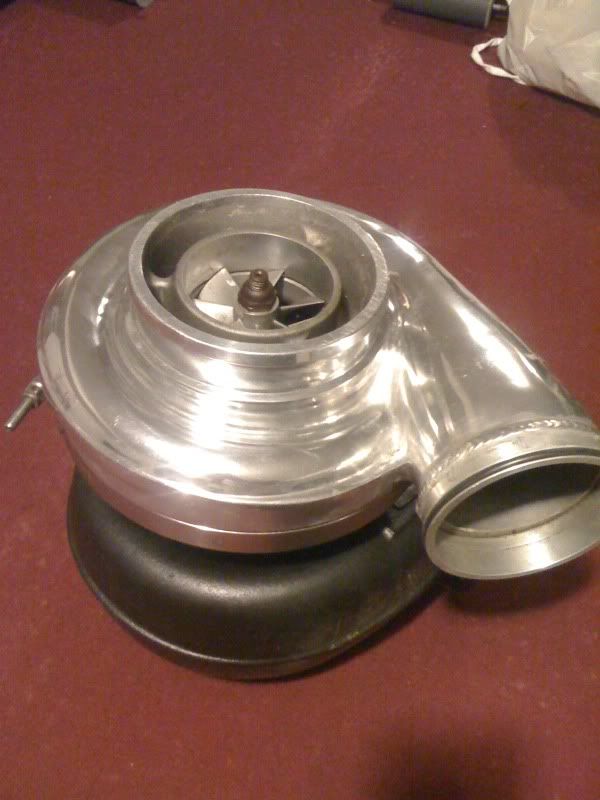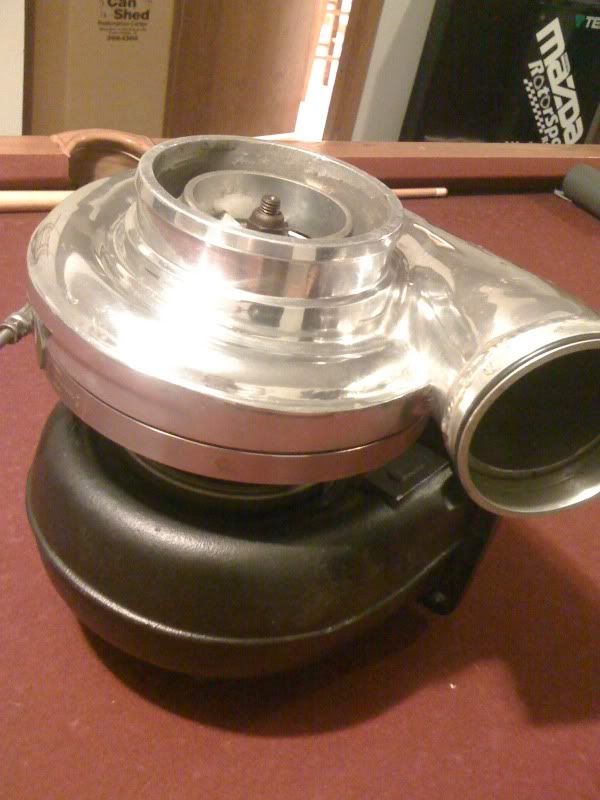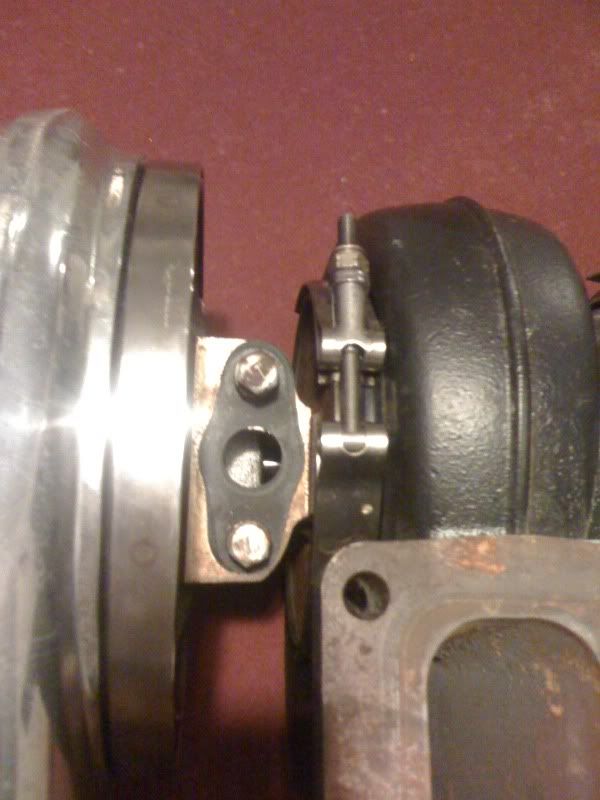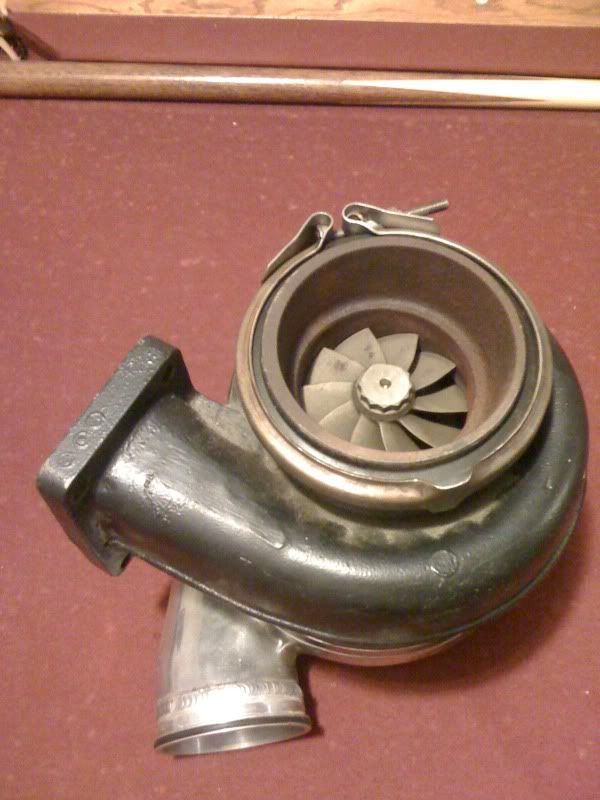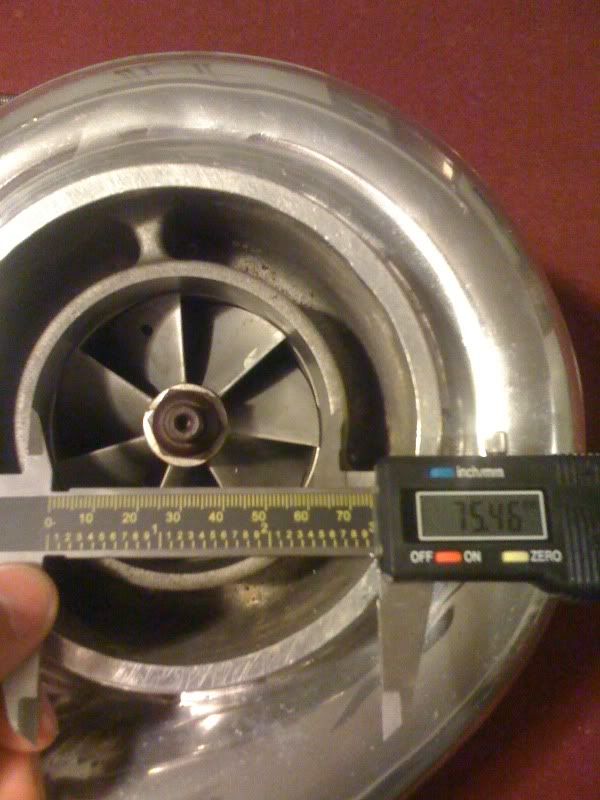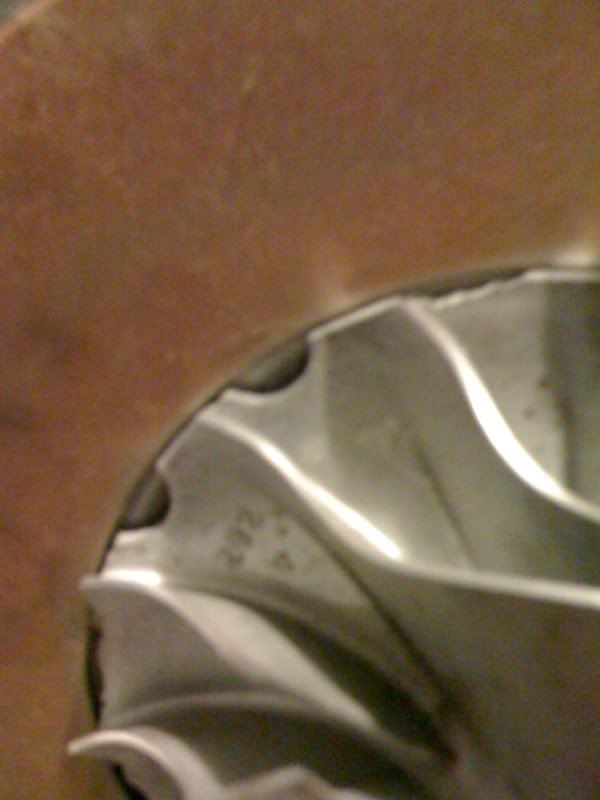 Thanks any info on it is appreciated.
Thanks
Diego
02-22-10, 10:58 PM
the most educated thing i can say, and you probably know is: it has a divided exhaust housing. that is the extent of my turbo ID ability.

If it doesn't have a coolant line, its probably journal bearing (not bb). I know that applies for garrett.

Thats about the most i can feel comfortable saying, and its not that useful. :-P it looks in good shape tho
02-23-10, 11:18 PM
Banned. I got OWNED!!!
Join Date: Dec 2007
Location: paradise Florida
Posts: 946
Likes: 0
Liked 0 Times in 0 Posts
definantly a s475 as said, i look at that same turbo multiple times everyday... sitting in my livingroom haha.....
anyways, it looks like it has a wiggens clamp flange welded on..
just out of curiosity, how much did you pay for the turbo?