Charging harness diagram, FC
02-13-12, 04:13 PM
it go down in the dm
Charging harness diagram, FC
---
Hey all so I got my new project home the other day and started taking it apart. I know factory wiring isn't worth a **** anyway but I figured if it was in okay shape I'd use it for the time being. Low and behold theres some sort of donkey immobilizer and alarm hacked into it so I pulled it out. I've got an 8 circuit kit on the way to power lights, fuel pump, gauges, fan, ignition and whatever else I need to get wired up. However when ditching the fc harness I need to know what do as far as making a new charging harness.
The engine set up is a 1jzgte, which shouldn't matter because the OEM fc harness will run the 1j and it's alternator.
Does anyone have a crude diagram drawn up or would you be willing to make one? Here's one I did and I would appreciate any guidance you could offer. Thank you
Red is the hot side.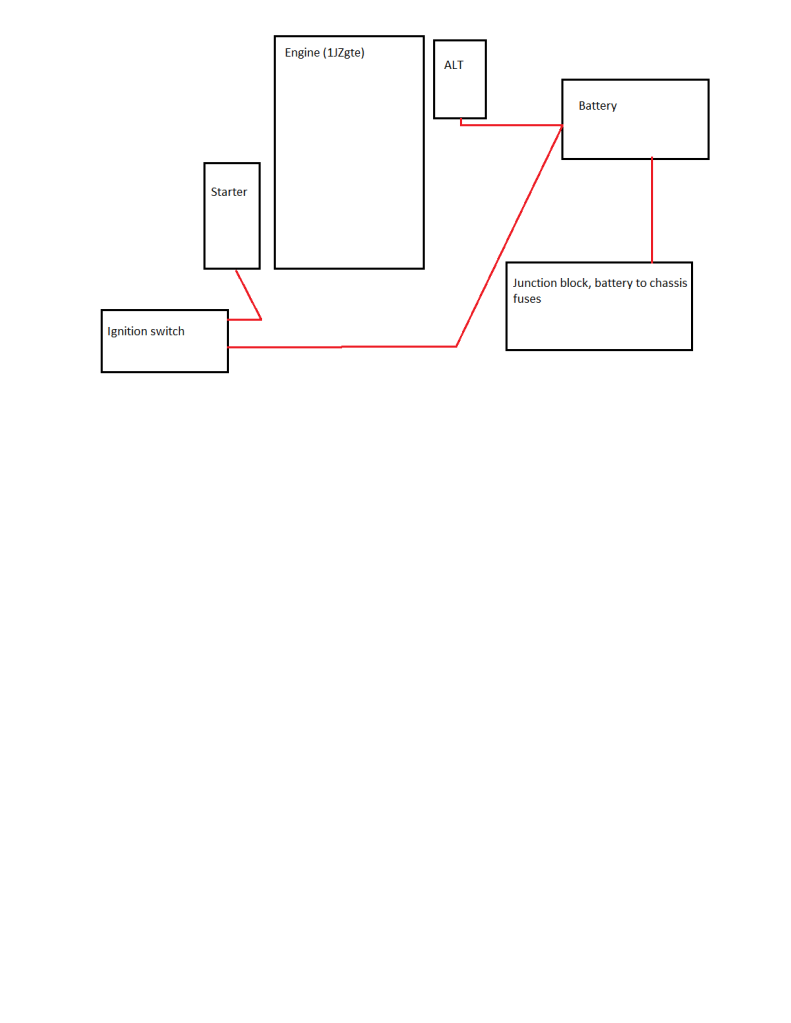 02-20-12, 11:35 AM


The way your illustration is drawn, it looks like you have the Main cable going to the ignition switch and powering up the starter