FD3s rocket bunny w/ stock front bumper
09-26-15, 04:42 AM
Full Member
Join Date: Oct 2008
Location: Misawa, Japan
Posts: 175
Likes: 0
Received 0 Likes on 0 Posts
FD3s rocket bunny w/ stock front bumper
---
As the tittle says, anybody have done or seen one? I like the widebody look but not a fan of the front RB kit.
This is the only one i saw.
Love the zenki bumper too.
09-28-15, 01:38 PM
Even though that's a horrible photoshop job it still looks way better than the RB bumper.
It appears that the RB front fenders are addon's to the stockers which means the stock bumper will mate right up. However it also looks like the wide fender design is also part of the RB front bumper (not a piece that you tack on). If that is the case, it looks like you have some hacking to do on the RB bumper to be able to remove that piece and reattach it on your stock 93 bumper.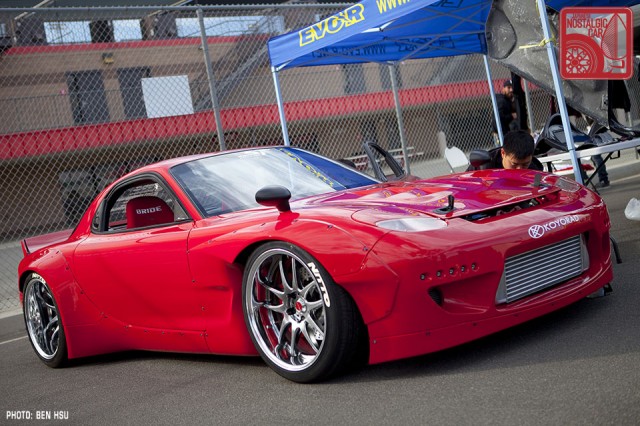 Obviously first consult either with greddy or someone with an actual RB kit to see if what I said was true. But in any case hope that it points you in the right direction
M-
10-01-15, 05:46 PM
Lives on the Forum