Wiring new lights on FC2000
08-23-18, 06:12 PM
Junior Member
Join Date: Jun 2018
Location: Australia
Posts: 11
Likes: 0
Received 0 Likes on 0 Posts
Wiring new lights on FC2000
---
Hi guys,
I'm installing the FC2000 bar on my FC3S and need help with rewiring the front lights.
I'm going from the standard pop ups to having 2 lights on each side, I also want to add foggies which my car didn't have before. first things first lets just get some lights running

I want to use the stock switch to run 2 inside lights low beam and then add the 2 outside lights for high beam
standard wiring: 1) black, 2) red-black stripe, 3) red-white stripe
What do these colours represent?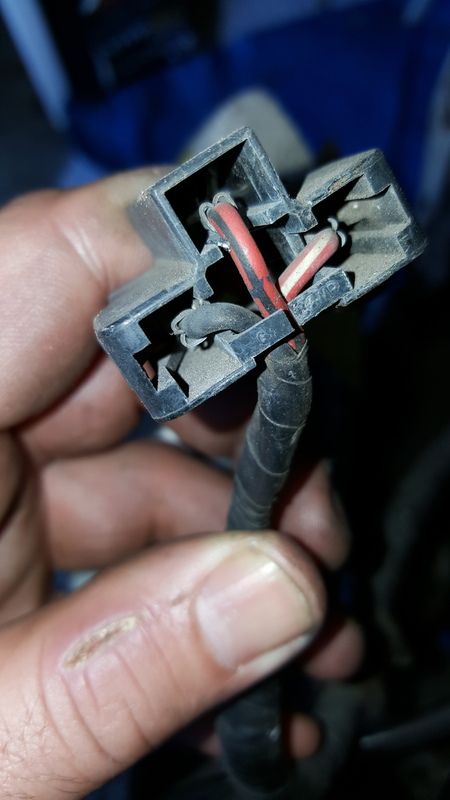 new lights: 1) black, 2) Red but -- also showing the relay included.
Can someone help with how this needs to be wired?
---
Last edited by -13BEES-; 08-23-18 at

07:04 PM

.
08-24-18, 09:49 PM
That headlamp plug is already relayed elsewhere in the electrical system. Sure, you could add in a new relay and take power straight from the battery.. but it's not really necessary unless your factory wiring is so aged as to have serious droppage issues.
The three wires in that plug are a common ground and two triggered power sources. One is low beam, the other is for the high beam. Your new lamps could share the ground.
If you had a multimeter and some basic know-how, you'd be able to figure it out easily...
I suggest visiting
www.foxed.ca
and downloading the factory service manual to dig around for the information you seek. Or search.
What fun would you have if all of the information was just handed to you? :-p half the fun is hunting info down.
Thread
Thread Starter
Forum
Replies
Last Post
2nd Generation Specific (1986-1992)
2nd Generation Specific (1986-1992)