Gen 1 RX7 into tarmac rally Car - Group C Replica
09-28-14, 04:47 AM
Full Member
Join Date: Nov 2011
Location: Perth, Australia
Posts: 86
Likes: 0
Received 0 Likes on 0 Posts
Thanks for all the feedback fellas. A bit more of an update. Had a bit of an epiphany one night recently and realised this attempt at Targa High Country (3 day tarmac rally here in Australia at the start of november) was all a bit too much to take on with so little prep. Having had no serious seat time in a couple of years and being such a new car, we were really setting ourselves up for a hiding along the lines of a premature mech fail, or a journey into the weeds. So have pulled the pin and will hope to be there next year. In the meantime we will have plenty of time to get the car setup and to get to know it and get my eye in. I think I kind of forgot how much time I put in last time in the evo prior to heading over. Just cant expect to pull things together so last minute and expect things to go smoothly. Am gutted not to be participating and catching up with the targa crew, but I guess there is always next year.
So I have finally driven it. Was a big day.
09-28-14, 07:34 PM
Full Member
Join Date: Aug 2013
Location: Trinidad & Tobago
Posts: 178
Likes: 0
Received 0 Likes on 0 Posts
Sorry to hear your not going to compete but agree that it's the better call, as you say you never know when that first brake problem or driveline issue may pop up sending you into the bushes or worse.

Car sounds and looks amazing. Looking forward to some vids at full pelt!
09-29-14, 10:29 PM
roadkill hats rock
Join Date: Jul 2001
Location: Austin, Texas
Posts: 1,387
Likes: 0
Received 0 Likes on 0 Posts
At first while watching that second vid i was like how in the world are you driving and filming at the same time, then it hit me... duh rhd. So great seeing the car moving, always loved the Moffat cars, shame it is so tough to get those flares over here.
04-21-15, 03:46 AM
Full Member
Join Date: Nov 2011
Location: Perth, Australia
Posts: 86
Likes: 0
Received 0 Likes on 0 Posts
Well it has been a while since I updated. A fair bit has been going on. Have actually had it out on the track for a proper shakedown. Seems to be coming along really well. Still some fine tuning required on the handling but very happy considering how much of an unknown quantity it is. I have my first tarmac rally coming up in May so trying to get as much seat time and development into the car as I can.
Have also had it back on the dyno. Is making 442 whp, full boost (20psi) by 3200 rpm and already kicking out 200hp at this point and pulling hard to 8500rpm so a very useable power band. Extremely happy with the EFR turbo. I guess you could safely call it 500 crank HP and 1000kg (2200lb) car weight so I guess you are into super car territory of paganis and Mclarens. Very keen to put it down the quarter mile.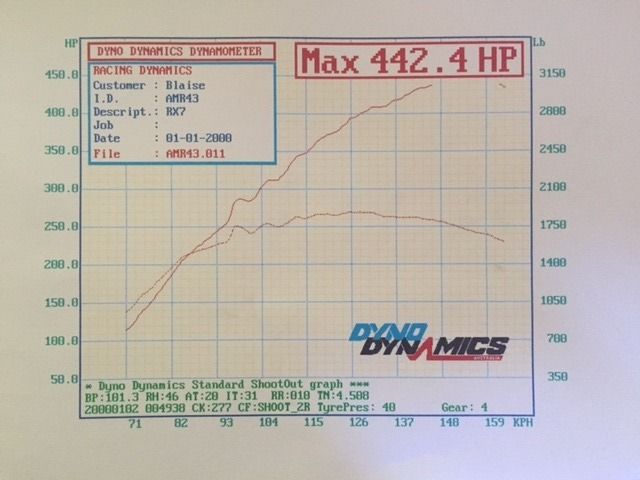 Then a friend did a photo shoot for a magazine feature here in Australia. Captured some nice images. Good to have some before the car gets too tracked and stone chipped.
---
Last edited by wangracing; 04-21-15 at

03:58 AM

.
05-03-15, 04:15 AM
Can Post Only in New Member Section
Join Date: May 2015
Location: Auckland, New Zealand
Posts: 2
Likes: 0
Received 0 Likes on 0 Posts
Hi, First off - great efforton the build. I was hoping you could tell me where you got the fiberglass dash and carbon fibre heater replacement panel. i also have a 1st gen with a cage and no heater. really love the look of the dash but i don't have the resoures to build one. Also where did you get the carbon fibre door panels from. Any help would be greatley appreicated. Cheers MattyJ.
05-04-15, 03:43 AM
Full Member
Join Date: Nov 2011
Location: Perth, Australia
Posts: 86
Likes: 0
Received 0 Likes on 0 Posts
Thread
Thread Starter
Forum
Replies
Last Post